ISU Women's Volleyball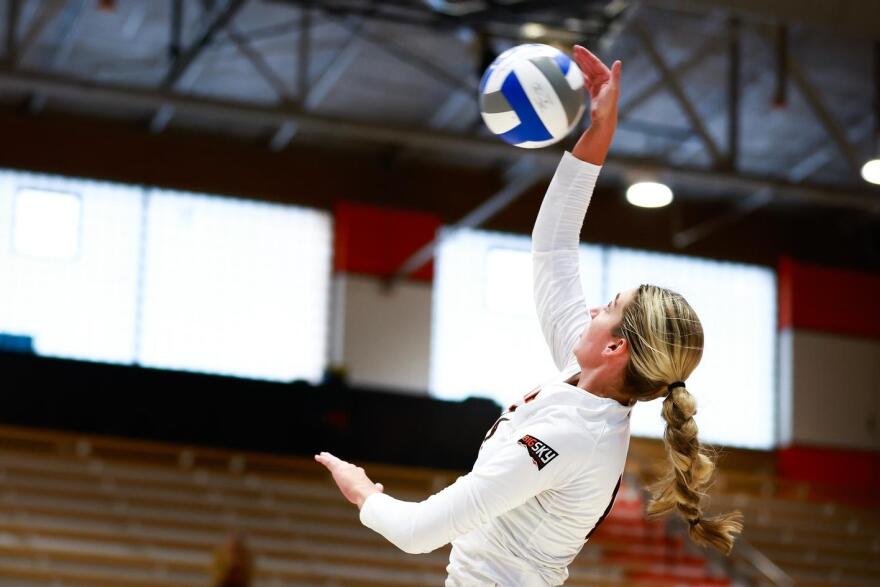 Bengal Volleyball Hosts Gonzaga and Utah Valley This Weekend
POCATELLO, Idaho – Idaho State volleyball will be hosting their own three-team tournament this weekend. On Thursday, September 7th the Bengals will face off against the Utah Valley Wolverines at 6 p.m., followed by the Wolverines playing the Gonzaga Bulldogs on Friday at 5 p.m., and finished off with the Bengals playing the Bulldogs on Saturday at 1 p.m.
How to Follow
ISU vs Utah Valley | Thursday, Sep. 7 | 6:00 PM
Utah Valley vs Gonzaga | Friday, Sep. 8 | 5:00 PM
ISU vs Gonzaga | Saturday, Sep. 9 | 1:00 PM
Quick Scout – Utah Valley

The Wolverines are 1-5 this season with their lone win coming against the Utah Utes

The Wolverines top scorers are #5 sophomore OH, Avery Shewell, and #2 senior OH, Tori Ellis. Shewell leads the team with 81 kills and Ellis has 60

Utah Valley's top setters, #4 Abbie Medeiros and #11 Evalyn Chism, lead the team with 115 and 104 assists on the season

Wolverines' freshman defensive specialist, Lani Matavao, leads the team with 96 digs

Utah Valley's senior middle blocker, Caleigh Vagana, leads the team with 32 blocks this season
Quick Scout – Gonzaga

The Bulldogs are 2-4 this season with wins against Idaho and Purdue Fort Wayne

Gonzaga's top scorers are #9 Autumn Larson, #7 Juliette Russell, and #3 Zoe Thiros. Larson leads the team with 55 kills, while Russell and Thiros are right behind her with 53 and 47 kills.

Gonzaga's top setter, freshman Nia Damuni, leads the team with 191 assists this season

Bulldogs' graduate student defensive specialist, Victoriya Ivanova, leads the team with 87 digs

Gonzaga's sophomore middle blocker, Fallon Thompson, leads the team with 20 blocks this season
Looking Ahead
Following their Idaho State tournament, the Bengals will be going on a three-game road trip before begging league play. The Bengals' first stop is Denver for a match with the University of Denver on September 14th, followed by a trip to Laramie, Wyoming where they take part in a 3-team tournament with the University of Wyoming and Tennessee Tech on the 15th and 16th.
Follow the Bengals
Follow along at ISUBengals.com to keep up to date with the team. Fans can also follow the Bengals on social media (Twitter: @IdahoStateVB | Instagram:@Idahostatevb | Facebook:@IdahoStateVB)