ISU Women's Soccer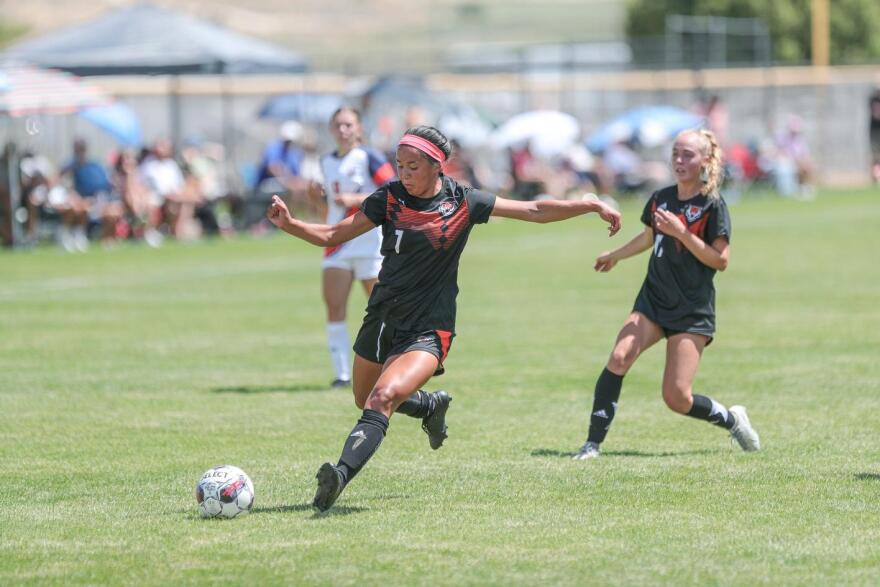 Bengals Set to Begin Regular Season In California
POCATELLO, Idaho – Idaho State soccer returns to the pitch to open the 2023 regular season on Thursday, Aug. 17th at 6:00 p.m. MDT in Davis, California as they take on UC Davis at the Aggie Soccer Field. Following this match, they will be playing at St. Mary's in Morgana, California on Sunday Aug. 20th at 2 p.m. MDT. The Bengals will be looking for their first win in school history versus both of these programs, as Idaho State is 0-3 all-time against UC Davis, and this is the first meeting between the Bengals and Gaels.
Quick Scout – UC Davis AggiesQuick Scout – St. Mary's Gaels
Big Sky Opener
The Bengals will play in 10 matches before the start of 2023 Big Sky Conference play. The Orange and Black go on three away games to start the season followed by three home matches. On Sept. 21, Idaho State hosts the Eastern Washington University Eagles in the first conference match of the season.
Next Up at Home
The Bengals home opener will be on Sunday, Aug. 27th as the Utah Valley University Wolverines come to Pocatello for a midday match at Davis Field at 12:00 p.m. It will be the 14th meeting of the two programs in team history and the seventh time the Wolverines have come to Pocatello.
Follow the Bengals
Follow along at ISUBengals.com to keep up to date with the team. Fans can also follow the Bengals on social media (Twitter: @IdahoStateSoccr | Instagram:@BengalSoccer | Facebook:@BengalSoccer)

UC Davis is coming off of a 2022 season that saw the Aggies go 9-6-4 and 6-2-2 in conference
The Aggies return their top producer, #6 Leslie Fregoso. Fregoso scored six goals in 2022 with 37 shots and 14 points, with 16 shots on goal
The Aggies bring back their keeper, Caeley Goldstein, in 2022 Goldstein started all 19 games for the team. Allowing just 18 goals, a 0.94 average and finished the season with 71 saves for a .798 percentage
St. Mary's finished their 2022 season with a 5-6-7 overall record and 1-4-4 conference record
The Gaels return one of their top producers, #8 Emily Jensen. Jensen scored five goals in 2022 with 24 shots and 12 points, with 15 shots on goal
The Gaels bring back their keeper, Taylor Poland, in 2022 Poland started all 18 games for the team. Allowing 21 goals, a 1.17 average and finished the season with 74 saves for a .779 percentage